#BoysWillBeBoys | From playground to Stanford
As our upcoming co-production with Headlong Boys Will Be Boys continues rehearsals we've been thinking about the phrase 'boys will be boys' and how it's used as a hashtag on social media. 
Unsurprisingly it's often employed by Lads having banter about a night-out and/or a Cheeky Nandos. But it seems to be equally favoured by parents laughing at the naughty behaviour of their little boy.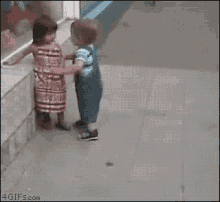 In her compelling essay The Problem with 'Boys Will Be Boys' Soraya Chemaly argues that using the phrase in this way teaches children that naughty behaviour is innately, intrinsically masculine and thus 'has profound implications for society'.
Chemaly talks about a little boy in her daughter's class who repeatedly knocked over the elaborate castles that she had carefully constructed. His parents would look on and laugh 'You know! Boys will be boys!'
With no help from the boy's parents Chemaly tried to teach her aggrieved daughter how to stop this from happening:
"She asked him politely not to do it. We talked about some things she might do. She moved where she built. She stood in his way. She built a stronger foundation to the castle, so that, if he did get to it, she wouldn't have to rebuild the whole thing. In the meantime, I imagine his parents thinking, 'What red-blooded boy wouldn't knock it down?'
…
I know it's a lurid metaphor, but I taught my daughter the preschool block precursor of don't 'get raped' and this child did not learn the preschool equivalent of 'don't rape.'"
Last week a letter written by a young woman was published on Buzzfeed and went viral. It was to her rapist, a white male star athlete at a prestigious university, and followed an incredibly lenient sentencing by a judge who arguably treated the rape like some naughty, 'boys will be boys' escapade.
It's not hard to draw a straight line from the little girl's destroyed castle in a playground to the woman lying unconscious by a dumpster with her dress pulled off over her shoulders up above her waist in Stanford. What does being told "no" mean to that boy? If the world is his for the taking, isn't an unconscious woman's body? It's entitlement. It's unchecked privilege. It's #BoysWillBeBoys.
---
A co-production between the Bush Theatre and Headlong, Boys Will Be Boys opens 25 June at Bush Hall and runs til 30 July. Find out more and book tickets here.